featured news
From researcher into entrepreneur
Wednesday, July 09, 2014 08:41 AM Views : 4365
S&T Media Service
How DOST-SETUP helped build a "yam-my" venture
Purple is the color of success for Engr. Ernesto de Padua, a retired teacher-researcher who was able to turn his own research into a successful venture with the help of Department of Science and Technology (DOST).
In 2004, shortly after retiring from Don Mariano Marcos Memorial State University (DMMMSU) in Bacnotan, La , Engr. de Padua established Chemfree Foods which specializes in processing purple yam into powder—sans artificial color and preservatives.
"Usually, when purple yam undergoes processing, it turns brown like chocolate. But (unlike other yam-based products) our product retains its purple color,"explained Engr. de Padua.
The secret of his product lies in the multi-purpose dryer and processing technique which he himself developed. "My initial investment really is the development of this multi-purpose dryer," he mused.
He revealed that he started developing the multi-purpose dryer back in 2000 when he was still with DMMMSU. In 2005, he availed of a loan worth P 116,000 from Ilocos Consortium for Industry and Energy Research and Development (ICIERD) of the DOST to fund the construction of his multi-purpose dryer and the commercialization of food processing technology of yam.
Engr. de Padua's first client is a local biscuit company that manufactures ube flavored biscuits among other products. He was able to convince the company to try out his ube powder and initially supplied a total of 500 kilograms. Now, Chemfree Foods supplies an average one ton of ube powder per month to this client alone. Chemfree's ube powder also found its way in Tagaytay City as an ingredient in tarts being produced by a local enterprise.
To further improve productivity of Chemfree Foods, Engr. de Padua once again sought the assistance of DOST in 2011, this time through the Small Enterprise Technology Upgrading Program(SETUP)—a program that aims to help improve productivity and competitiveness of micro, small, and medium enterprises (MSMEs).
With the P397,200 loan from SETUP, Engr. de Padua constructed another unit of multi-purpose dryer. He also purchased a table top scale, a continuous band sealer, and a platform scale.  
Apart from financial assistance, DOST also provided training on Current Good Manufacturing Practices, and productivity and quality. On top of it all, DOST also gave Technical Advisory and Consultancy Services to Chemfree Foods. This include energy audit to assess the company's process with the aim of reducing energy consumption, operating cost and waste generation; and manufacturing productivity extension to improve plant layout, waste management, production planning, and administrative and financial management.
Since receiving assistance from DOST, Chemfree's production upped from 800-900 kg of powdered ube per month to around 2000 kg per month.
De Padua also revealed that their next project is to renovate the plant in accordance to DOST's recommendations to improve the plant layout for better efficiency and productivity.
The family that works together
The company started by the patriarch has the full backing of his family.
Ervin, the eldest among the brood of five, is the manager. He is supported by Sharinelle who works as the administrative assistant, and Israel who works as the production officer. Their youngest sister, Hazel, has just resigned from work to devote her skills and time to the company.
Engr. de Padua's wife, Victoria, also looks forward to devoting more time to the company once she retires. Currently, she is working at DMMMSU also as a faculty member and researcher.
Helping the community
Chemfree does not only provide a steady stream of income to de Paduas, but benefits around 40farmers in La and nearby Ilocos Sur as well.
Eduardo Macanas, Sr., a farmer from Barangay Sengngat, Sudipen, La Union has been selling his produce to Chemfree for almost three years now. He used to sell his goods in Baguio but lamented that traders there only buy in bulk."Maymayat ditoy ta as-asideg ken makalakonak uray sagkabassit (It is better here because it's nearer and I do not have to sell in bulk)," he said.
Currently, Chemfree Foods has ten employees in the plant. De Padua also employs five workers in his farm from which he gets their buffer supply.
Chemfree is also an active private partner-cooperator in technology verification research development program on food processing of DMMMSU.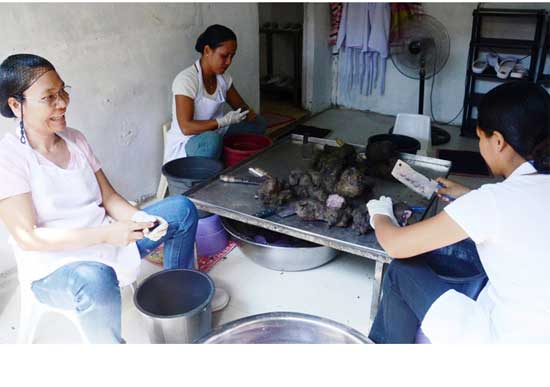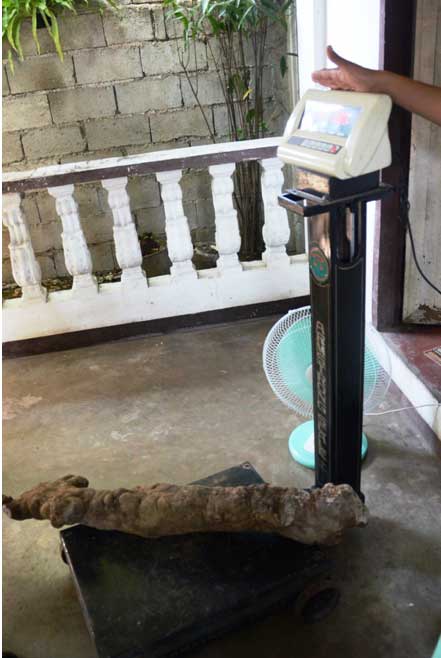 Purple yam brought by farmers is weighed in this platform scale.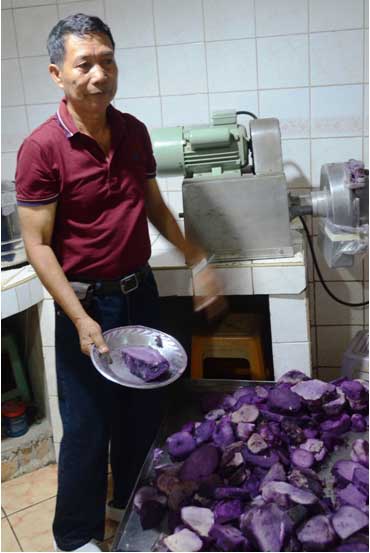 The processing technique of purple yams is a well kept secret of Engr. de Padua.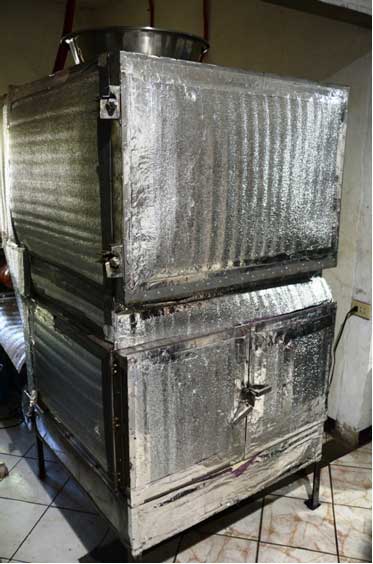 This multi-purpose dryer developed by Engr. Ernesto de Padua ensures that ube (yam) retains its rich purple color.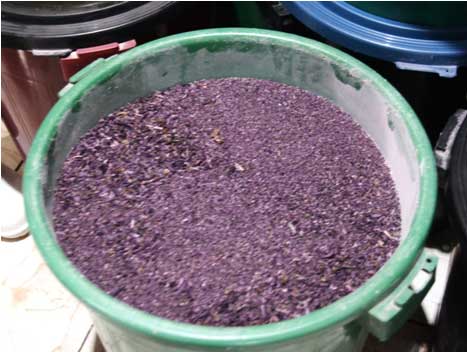 Purple yam to purple yum.  No artificial flavorings, preservatives, or colors added.