latest news
FPRDI researchers join international pulp and papermaking training
Saturday, September 30, 2017 06:24 AM Views : 315
Apple Jean Martin- de Leon
Pulp and paper researchers from the DOST's Forest Products Research and Development Institute (DOST-FPRDI) represented the country in the "Training Workshop on Pulping and Papermaking of Non-Wood Fiber Materials" held last August 21- September 09, 2017 in Beijing, China.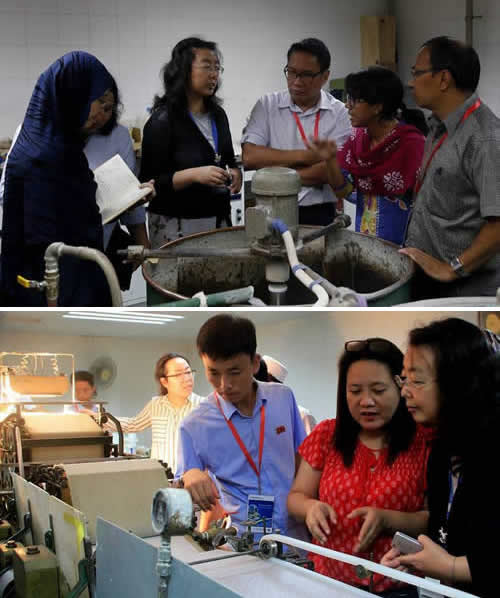 Mr. Cesar O. Austria (above photo, in white polo) and Ms. Aimee Beatrix R. Habon (bottom, in red) were among the 19 delegates from 7 countries who participated in the training-workshop organized by the China National Pulp and Paper Research Institute.
According to DOST- FPRDI's Mr. Cesar O. Austria, the training-workshop was a platform to share China's experiences and breakthroughs in pulp and paper research. It also showcased their advances in equipment fabrication and production of paper products.
"The series of lectures and study tours opened us to the many possibilities of using non-wood fiber materials as paper products. To date, our research is mainly focused on the use of abaca for specialty papers that are in demand in other countries. We have yet to fully explore the use of bamboo, reeds, and rice straw as raw materials for paper," said Mr. Austria.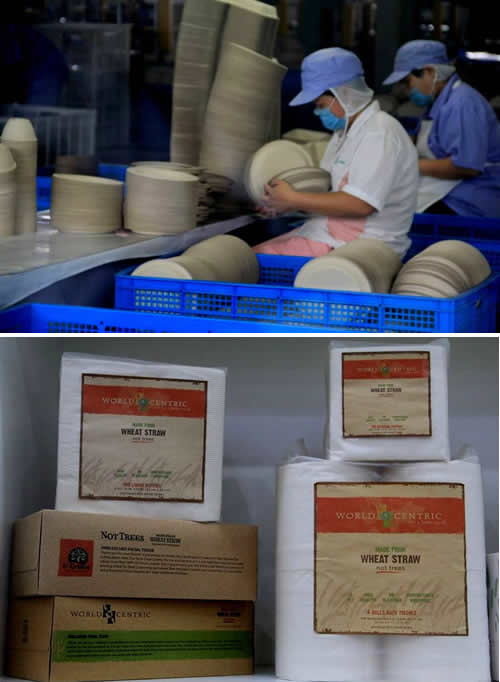 A paper mill in Beijing-- the Shandong Tralin Group Co. Ltd.-- produces products such as disposable paper tableware and tissue papers using wheat straw (photos by Mr. Cesar O. Austria).
The DOST-FPRDI houses the only Pulp and Paper Testing Laboratory (FPPTL) in the Philippines, which is ISO-certified and furnished with state-of-the-art equipment.
Among others, the FPPTL conducts paper tests that determine the physical properties of paper and paperboard such as texture, grammage, brightness, opacity, thickness and density and dirt count; and strength properties such as bending, puncture, tearing, and crushing force of paper and board. It also conducts fiber analysis and water penetration test. These help ensure the quality and durability of paper products.
The Institute has also initial studies on the use of abaca pulp for security/currency base paper, and as a reinforcement material for packaging, among other researches.
Source: http://www.fprdi.dost.gov.ph/index.php/264-fprdi-researchers-join-international-pulp-and-papermaking-training