latest news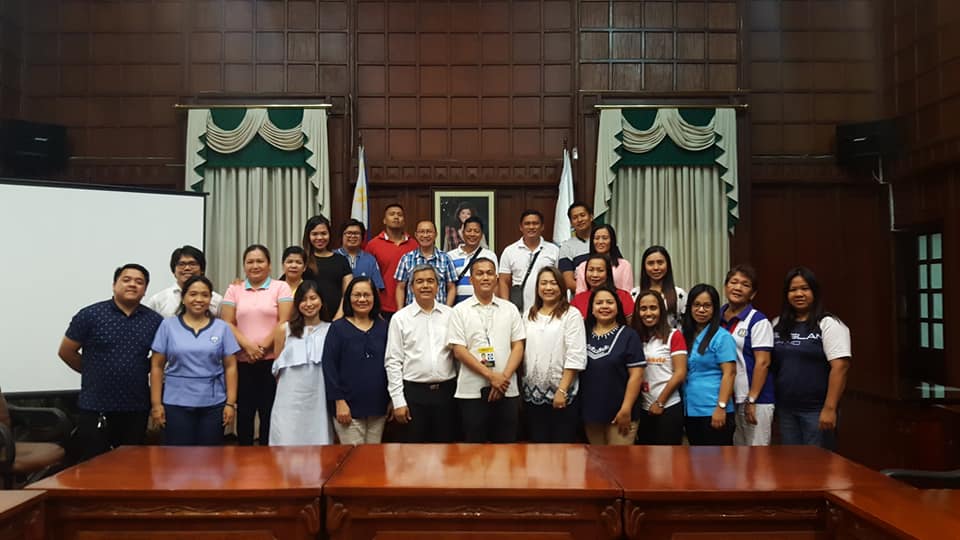 IRON-FORTIFIED RICE. Senior Board Member Matthew Marcos-Manotoc, DOST Provincial Director Jonathan Viernes, and Nutridense Manufacturing Corporation President Racky Doctor pose with participating LGU officials and other stakeholders during a technology forum at the Provincial Capitol, Laoag City.
LAOAG CITY, June 27 (PIA) -- Rice is the basic staple of Filipinos which is loaded with carbohydrates needed to be energized to get through the day.
If people think rice could not get any better, it can also be fortified with iron that is essential for good physical development of adults and children.
This is the primary recommendation of the Department of Science and Technology (DOST) in Ilocos Norte during a technology forum recently which promoted production of iron-fortified rice to the stakeholders and local government units (LGUs).
"We support this production iron-fortified rice. This iron-fortified rice is a great help in eradicating cases of malnutrition. That's why we are looking for partners here to begin the production and consumption of this variety," said Provincial Director Jonathan Viernes of DOST Ilocos Norte.
Iron is a mineral that helps in the production of hemoglobin that transports oxygen from the lungs to the different parts of the body. One that has low hemoglobin will suffer iron deficiency anemia.
The DOST also envisions low rate of malnutrition in the province through this endeavor.
Although rice fortification started in 2004, DOST admits it is not fully implemented.
This year, with the support of LGUs and other stakeholders, the DOST is optimistic for a full-blown consumption and adoption of iron-fortified rice for the locals. (JNPD/MJTAB PIA-1, Ilocos Norte)