latest news
DOST to file charges against delinquent SETUP beneficiaries
Thursday, August 08, 2019 03:08 AM Views : 134
Gene V. Baquiran
TUGUEGARAO CITY, Cagayan, Aug. 7 (PIA) -- The Department of Science and Technology (DOST) has warned the beneficiaries of its Small Enterprise Technology Upgrading Program (SETUP) to pay back what they owe or charges in court would be filed against them.
DOST Asst. Regional Director for Technical Operations Teresita Tabaog said their staff has extended all acts of patience and kindness in dealing with the delinquent beneficiaries but still, others failed to do their part. SETUP Beneficiaries enjoy financial assistance that is free of interest and collateral and paying back what they owe would allow future beneficiaries to enjoy the same perks. 
"We have devised preemptive actions such as regular giving of demand letters and in worst cases, pull out of the equipment from delinquent beneficiaries," she said but she admitted that seldom they pull out equipment if only to give the beneficiary the chance to recover from whatever force  majeure reasons the business owner encountered.
At worst, cases are filed against them to show that the government is never lenient in the implementation of its program and to ensure that they pay their dues such that the fund will revolve to assist more MSMEs.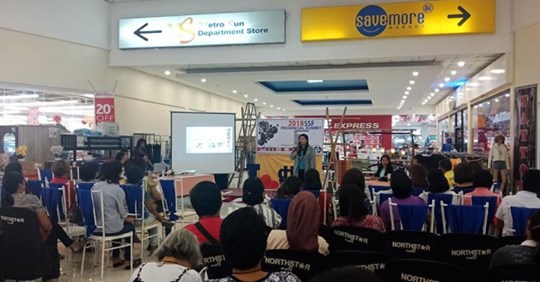 DOST-2 orients cooperatives, business owners on SETUP, how to avail and the requirements needed.
At present, about six ongoing cases filed, 22 others for filing and 21 due for legal action.
MSMEs are the major contributor of employment in the country and with around 30,751 establishments in Region 2 as of 2018 Philippine Statistics Authority (PSA) survey, the SETUP is a program that was devised to raise MSMEs' competencies and address their technological needs through the Innovation Fund (iFund).
Tabaog said SETUP intervention does not end with the transfer of funds to the beneficiaries but DOST regularly monitors the firm, help them identify problems encountered and provide support services.
About 574 firms were already assisted under the program which were able to generate around 4,635 job opportunities to local workers. About 157 firms upgraded from micro enterprise to small, 37 from small to medium and 26 from micro to medium . (GVB)