latestdata-numposts="5"data-numposts="5"
More income for small farmers, MSMEs with DoST tech platforms
Wednesday, September 14, 2022 12:14 AM Views : 253
The Manila Times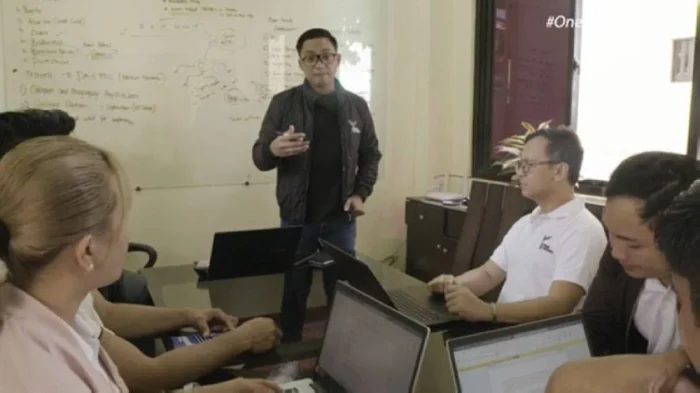 According to Project Zacchaeus General Manager John Gastanes (standing), Farm Konek focuses on inventory management and technical support for clustered farmers that enable them to sell their products more efficiently. SCREENSHOT FROM DOST TV
IN the episode of the DoST Report that was aired on Sept. 2, 2022, several technology-based platforms, developed and supported by the Department of Science and Technology (DoST), were introduced and shared. Such social marketing and data analysis could open more livelihood opportunities and increase the income of local smallholder farmers and micro, small and medium enterprises (MSMEs).
Developed by Project Zacchaeus, Farm Konek was an impact-focused and community-based farm management platform for inventory and management. It aimed to create a sustainable clustered production of high-value and lowland vegetables through data-driven clustered and climate-proofed production among the smallholder farmers living below the poverty line.
John Gastanes, general manager of Project Zacchaeus shared that there were a lot of marketing opportunities provided by the government through a very strong marketing network such as the Kadiwa marketing services that bought directly from smallholder farmers.
However, Gastanes said one of the biggest concerns was the sustainability of the production. He said that most of the time, consumers expected farmers to send the data and upload it to the computer every time they harvested. But if consumers looked at the ecosystem of the supply chain of food security, they would realize the need to plan ahead of time.
By signing up with an email address, I acknowledge that I have read and agree to the Terms of Service and Privacy Policy.
Considered as the backbone of the Philippine economy, agriculture has played a critical role in pump priming the country's economy, but it has been hounded by various challenges such as lack of fully mechanized equipment, high prices of farm inputs and damaging natural calamities, to name a few, which have affected the income of farmers.
Source: The Manila Times website