News
Pag-IBIG Fund launches online registration for new members
Sunday, July 01, 2012 12:00 AM Views : 136591
Anna Valmero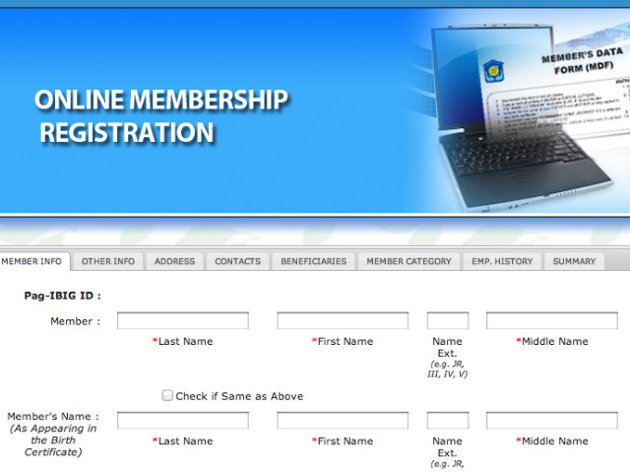 QUEZON CITY, METRO MANILA—To facilitate the applications of new members, the Home Development Mutual Fund (Pag-IBIG Fund) launched an electronic registration form on its website that the public can access anywhere, anytime.
An applicant only needs to fill out an electronic registration form at the website (www.pagibigfund.gov.ph). Data to be encoded include personal details, cellphone number, names and birthdates of beneficiaries, Tax Identification Number (TIN), and Social Security System (SSS) number, said Susan de Vera of Pag-IBIG Fund.
The Member's Data Form (available at http://www.pagibigfund.gov.ph/benpromembership.aspx)must be printed in two copies before submitting it directly to the Pag-IBIG office or thru the employer, she said.
The forms bears a Registration Tracking Number (RTN), which will be assigned to the client as a temporary account number while the application is undergoing verification, which usually lasts up to three weeks.
After submitting the form, an applicant will receive a confirmation of the application thru text. The new members will also get a permanent Pag-IBIG Membership ID to avail of services.
De Vera advised clients to keep their account numbers handy when they transact as the Pag-IBIG Fund no longer accepts payment from clients without their membership number.
Payment of contributions is still done manually but the office is working to automate that also, De Vera added.
Source:http://ph.news.yahoo.com/pag-ibig-fund-launches-online-registration-members-062410593.html