News
PH gov't unveils online platform for analyzing road crashes
Tuesday, March 14, 2017 04:44 AM Views : 1182
newsbytes.ph
The Department of Transportation (DOTr) has launched a new platform called Data for Road Incident Visualization Evaluation and Reporting (Driver), a Web-based and open-source national system for geo-spatially recording and analyzing road crashes.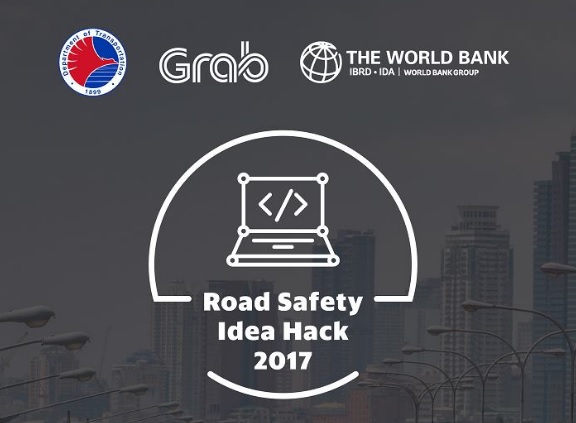 The site, which has been developed with the support from the World Bank, and is currently populated with data from Metro Manila, Cebu, and Dipolog.
The online platform was unveiled during the Road Safety Idea Hack on Monday, March 13, which also featured workshops using traffic and road safety data sets at the Crowne Plaza in Quezon City.
During the event, participants formed advocacy campaigns and app prototypes for road safety in the Philippines using OpenTraffic data provided by ride-sharing app Grab, road crash data aggregated by the DOTr, and other datasets such as jeepney routes and school locations.
"Accurate and reliable data on road crashes and multi-sectoral collaboration are crucial to achieve these goals. Through this initiative, we plan to tap the country's ICT talents and road safety community to develop innovative solutions," DOTr assistant secretary for land transport and infrastructure Mark de Leon said.
Through the Philippine Road Safety Action Plan (2011-2020), the DOTr is eyeing to reduce road crashes by 50%.
Road traffic injuries pose a major public health problem and a leading cause of death, injury and disability globally. Roughly 1.2 million people die each year as a result of road traffic crashes with 90% deaths occur in developing countries, according to the WHO Global Status Report on Road Safety.
Last year, Grab and two other rides-haring companies joined a partnership with the World Bank and other organizations to make traffic data derived from their drivers' GPS streams open to the world, under an open data license.
The Open Transport Partnership builds upon the success of Open Traffic, the pilot program launched in the Philippines in April 2016.
The open-source platform anonymized GPS data generated by more than 500,000 Grab drivers to analyze traffic congestion peak patterns and travel times.
With the platform, city governments across the Philippines and other Southeast Asian countries are expected to finally able to answer fundamental questions necessary to address safety and congestion.
The success of the pilot implementation will be replicated in other countries through the Open Transport Partnership, including Malaysia, Brazil, and Colombia.
"This is the first scalable open-source program of its kind. We want to empower lower income countries to leapfrog a stage in their ITS development — and hopefully, support better transport outcomes in advanced economies as well," said Holly Krambeck, World Bank senior transportation specialist.
Source: http://newsbytes.ph/2017/03/14/ph-govt-unveils-online-platform-for-analyzing-road-crashes/