News
Hazards information at the tip of your fingers
Saturday, April 21, 2018 11:17 PM Views : 326
DOST-Phivolcs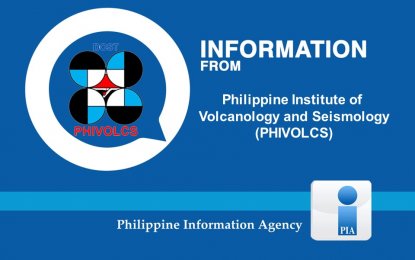 QUEZON CITY, April 20 -- The Department of Science and Technology - Philippine Institute of Volcanology and Seismology (DOST-PHIVOLCS) has provided our stakeholders a convenient, quick, and hassle-free online access to hazard maps. Local government units, government agencies, and other stakeholders can now access hazard maps using their computers and even through their smartphones free of charge.
Stakeholders can now go to https://gisweb.phivolcs.dost.gov.ph/hazardmap and fill out the form to download the maps. Active faults, ground shaking, liquefaction, earthquake-induced landslide, tsunami, volcanic hazards, and lahar hazard maps can be downloaded through a link that will be sent via email. The hazard maps are in kmz, pdf or jpg formats. Specific hazards assessment and SHP file may be requested as well.
The hazard maps should be used as basis for disaster awareness, prevention, mitigation, preparedness and response plans of the local government. It can also be used as a tool for land-use planning, teaching aid, urban planning, and risk assessment.
Accessing the hazard maps online through this site in the comfort of their homes or offices will save the stakeholders the time and money. This is one of the efforts of DOST-PHIVOLCS to continually improve our services to serve the public better. (DOST-Phivolcs)