News
At Germany fair, PH firm shows innovations in weather forecasting, agriculture
Monday, November 26, 2018 12:00 AM Views : 124
Carol Ramoran
Addressing pertinent issues in the Philippines through technology, a local company demonstrates its idea of nation-building, and encourages the youth to pursue careers in STEM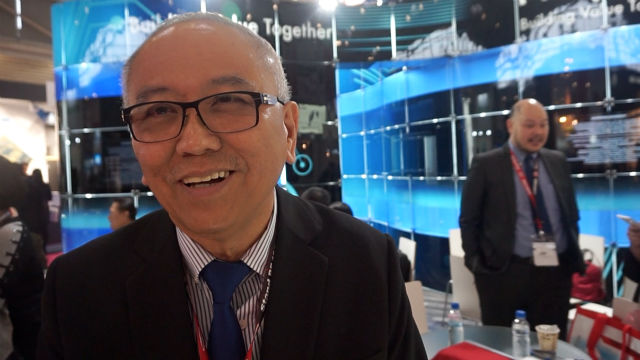 ALEX SY. Sy, president of Yongden Technology Corporation, hopes for more Filipino research and development engineers. Photo and text by Carol Ramoran/Rappler
MUNICH, Germany – Innovations in technology often happen to address a need.
In the Philippines where intense weather phenomenons have claimed lives and left so much destruction, people are working harder than ever to help mitigate disasters and improve the lives of those who need it.
One such innovation is the Department of Science and Technology (DOST) Advanced Science and Technology Institute's (ASTI) Advanced Remote Data Acquisition (ARQ) Data Logger. On display at the Partner Philippines pavilion at the Electronica Fair 2018 held in Munich, it's a seemingly humble device. But it's a huge part of improved weather forecasts in the country, paving the way for quicker transmission to the public.
Alex Sy, President of Yongden Technology Corporation which manufactures the product for DOST, says while it may seem like a simple piece of technology, it has helped the country's weather bureau immensely. "What the ARQ does is it continuously monitors the parameters of weather and transmits the data to PAGASA and DOST," Alex explained.
The data logger is attached to weather stations in about 2000 municipalities across the country.
As an example, the ARQ data logger can be attached to an automated weather station (AWS). The AWS then detects the wind's speed and direction while measuring the air's temperature, humidity, and pressure. It also measures the amount, duration, and intensity of rain. Attaching the data logger to the AWS enables the data collected to be transmitted quickly and regularly to a central database server.
GATHERING CRITICAL DATA. The Advanced Remote Data Acquisition (ARQ) Data Logger was developed by DOST-ASTI and manufactured by a Filipino tech company. Photo and text by Carol Ramoran/Rappler
The data transmitted is then analyzed and processed to become a weather forecast that's easily accessible to the public online. "The more data is quickly and regularly transmitted, the closer the weather forecast can be to accuracy," Alex explained.
The data logger can also be attached to Urban Flooding Monitoring Systems, Water Level Monitoring Stations, and even Tsunami Early Warning Systems. The product was fully developed and manufactured in the Philippines.
"We're very proud to share not just our manufacturing capabilities here in Electronica but our countrymen's design prowess as well," Philippine Trade and Investment Center Berlin's Commercial Counsellor Althea Antonio said.
Aside from Yongden's data logger, Filipino company Ionics EMS Inc., also brought their own designs incorporating new generation technology using the Internet of Things.
"Innovations brought by the various Filipino companies in the booth help our country's image that can elevate our position in the global value chain of electronic products," Antonio added. "Going up the value chain means more future investments and jobs for our country men." The Electronica Fair is one of the world's leading technology and semi-conductor fairs held in Germany biennially.
Nation-building
Sy, who is of Chinese decent, has found a home for him and his family in the Philippines. He is often quoted by his family as someone who wants to push for products that are "proudly Filipino made" as it is the only country they call home. The University of the Philippines graduate is one of the few people who were able to take two engineering courses – chemical and electrical – simultaneously and graduate within the usual five years it takes to finish one course. He also graduated cum laude.
"We used to be engaged in the trading business," his wife Mila Sy said. "It's easy money when you do trading – not a lot of headaches. But my husband said that trading is not nation-building. So we went to manufacturing."
PROMOTING PH TECH. Yongden's Mila Sy and Commercial Counsellor Althea Antonio at the Partner Philippines pavilion during the Electronica Fair 2018. Photo and text by Carol Ramoran/Rappler
Another product manufactured by their company is the Grain Moisture Meter that they developed with the Department of Agriculture. The small machine uses a sample of grain to tell the farmers how much moisture is in there. If the grains are too dry, then they become too light and farmers will lose some of their profit. Too moist, and they will easily spoil.
"The meter can be attached to drying machines and help the farmers achieve the right balance of moisture for their harvest," Mila added.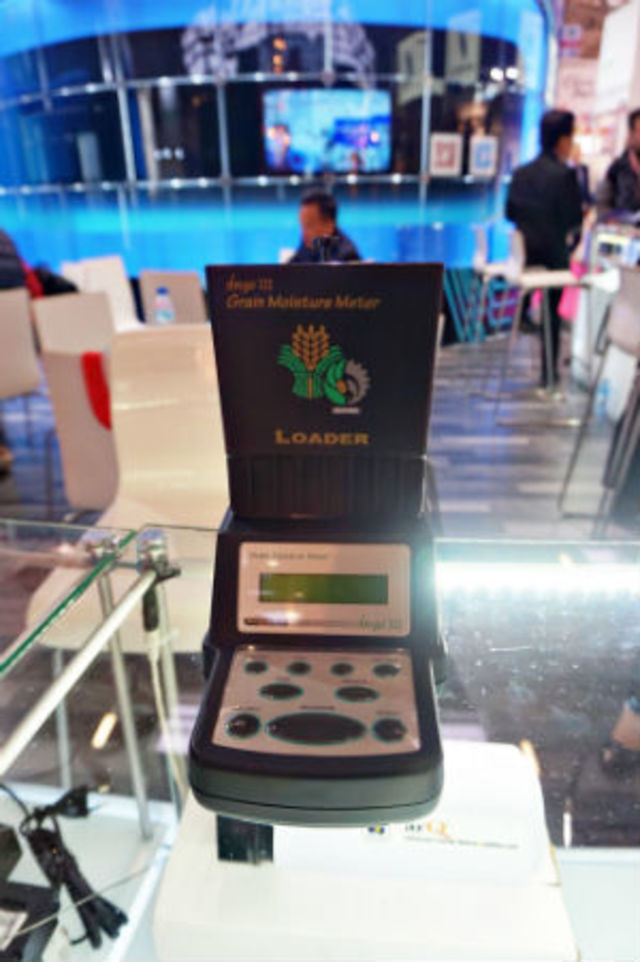 GRAIN MOSTURE METER. Yongden Technology Corporation's Grain Moisture Meter used by Filipino farmers. Photo and text by Carol Ramoran/Rappler
The company also manufactures taxi meters for the local market.
"We keep the cost of the products low so that farmers and taxi drivers will be able to afford them," she said.
Competing abroad
The Sys are also looking into quashing the belief that locally-manufactured electronics are of low quality.
"We have great talent in the Philippines," Alex said when asked about the country's desire to position itself for product design. "I hope we can improve the STEM education which will nurture the potential talent of the young people, then we can produce more research and development engineers that the industry players can work with and ask to design their own."
Alex urges students who have interest in technology to take on the challenge of focusing on Science, Technology, Engineering, and Mathematics (STEM) during K-12's senior high school stage and eventually taking courses in science or engineering. "We need more engineers. We have too many lawyers and celebrities," he quipped.
"In any product, the most valuable part is the design and intellectual property. If we have our own designs and we pair it with our manufacturing industry, we can easily lower costs. With our own products, we can have better profit margins and we can tailor the design for the local market too – like with the ARQ data logger and the grain moisture meter that help our farmers," he added.
Will Filipinos buy technology manufactured in their home country? Alex sees no reason why Filipinos shouldn't. Just because something is imported doesn't mean it is better right away. "That's why we are at Electronica. We are not just targeting the local market but foreign markets as well," he explained.
"If we can compete and sell in foreign markets, then that means we have the same standard as foreign products. If we have more qualified Filipino engineers to design in the future, then we can lower the costs too."
Source: https://www.rappler.com/technology/features/217556-philippine-firm-yongden-technology-corporation-innovations-electronica-2018