News
DOST 7 DIGITIZES RECORDS AND COMMUNICATIONS SYSTEMS
Friday, March 01, 2019 12:00 AM Views : 225
Licinio Gingoyon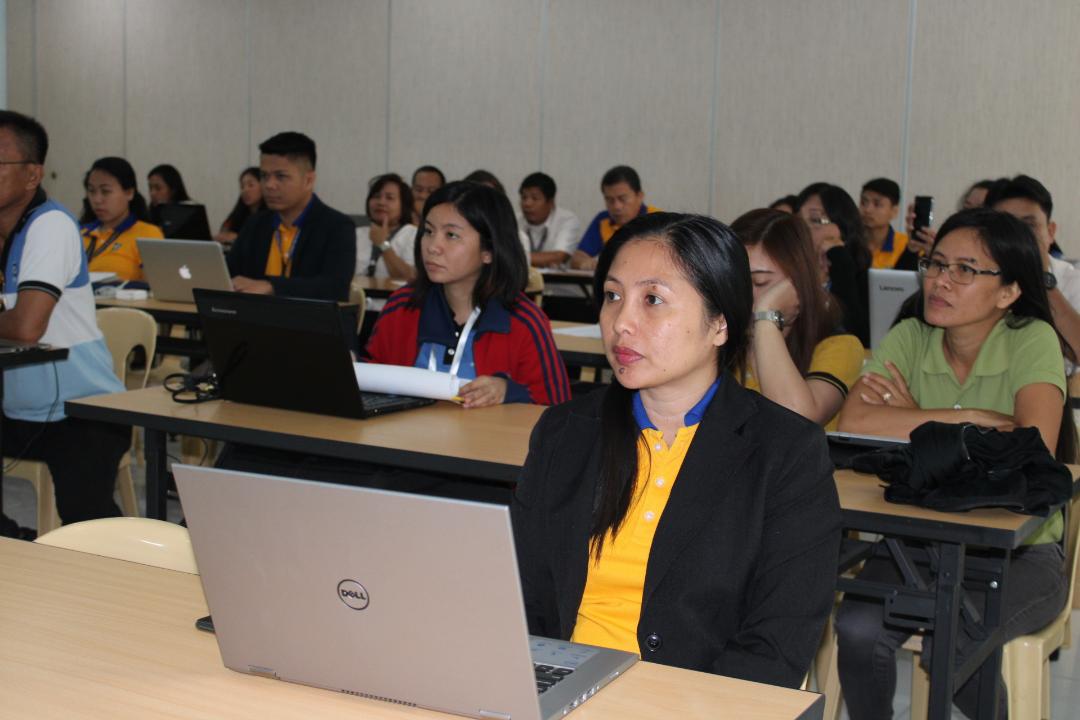 DOST7 Regional and Provincial staff attending the TRACE and VRAMS orientation get a glimpse of various useful applications of the newly introduced digital tools to improve the efficiency of inter-office communications and records management systems in the agency.
Regional Director Edilberto Paradela hails the usefulness of TRACE and VRAMS as he expresses hope that introduction of the new digital tool in DOST 7 would boost the efficiency of the agency's services. Conducting the orientation is Venus Retuya (sitting), MIS Unit head, who discusses with DOST 7 employees on the uses and applications of the new office communications system.
The Department of Science and Technology 7 (DOST 7) has digitized its communications management system in its continuing efforts to improve the efficiency of its operations and services to the public.
This was announced by Venus Retuya, designated head of DOST 7 Management Information Systems (MIS) Unit, in a session held last February 27, 2019 to orient DOST 7 employees on the applications of digital tools  called Tracking, Retrieval, Archiving of Communications for Efficiency (TRACE) and Vehicle Reservation and Management System (VRAMS).
TRACE AND VRAMS are online tools developed and rolled out by DOST IV A in the CALABARZON Region and is adopted by DOST 7 to digitize inter-office communications management systems.
DOST 7 Regional Director Edilberto Paradela said he had seen the usefulness of  TRACE AND VRAMS in boosting the efficiency of the administrative and operational aspects of the agency's services.
With the introduction of these new online tools, tracking, retrieval, and archiving of officials records by officers concerned are made easier and more systematic. Issuances of travel orders and dispatching of service vehicles are also facilitated with improved efficiency. 
Source: http://region7.dost.gov.ph/dost-7-digitizes-records-and-communications-systems/