News
Pateros 'Balut Festival' celebrates culinary tourism
Saturday, April 13, 2019 12:00 AM Views : 261
THE MANILA TIMES
Balut is considered as one of the original Filipino exotic food. And when finding the best quality fertilized duck egg, Pateros ranks first, garnering the title of Balut Capital of the Philippines.
The 31st Balut sa Puti festival, supported by the Department of Tourism (DoT), has been celebrating this iconic delicacy for over three decades now.
"Tourism is all about experience. We want the people to experience something authentic so this is it—the balut of Pateros. We want to push the promotion of balut as a community business livelihood and a culinary tourism product," DoT-National Capital Region (NCR) Officer-In-Charge Cathy Agustin said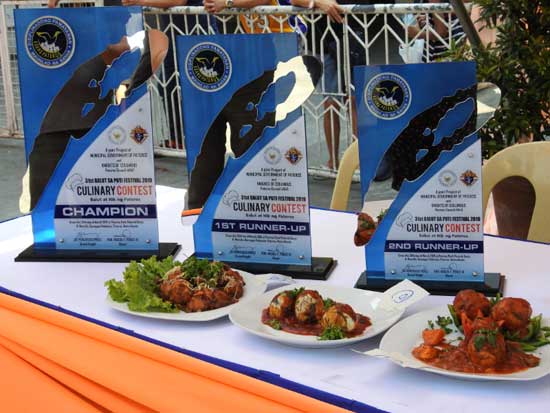 Balut, which has been the centerpiece of the municipality's food tourism and a viable source of sustainable community livelihood, supports some 20 balut makers whose production reaches thousands per day.
"We may have lost the duck raising industry but the balut making here in Pateros has been continuous. And we are currently very active in the revival program of our balut industry. I believe that in a year or two, balut will be the main industry of the municipality again," Pateros Mayor Ike Ponce shared.
In an effort to revitalize the balut making industry, the municipal government with the Department of Science and Technology–NCR introduced this year the incubator technology that will compliment and improve the yield of the traditional balut making process.
A Pateros Balut sa Puti Commission will be formed as the responsible body to promote, supervise, move, and sustain revival projects for the industry. Plans to put up a Pateros Duck Farm in Rizal is also being discussed.
Source: https://www.manilatimes.net/pateros-balut-festival-celebrates-culinary-tourism/539353/