News
NAST wants further study on Manila Bay reclamation plans
Thursday, May 30, 2019 12:26 AM Views : 244
Ma. Cristina Arayata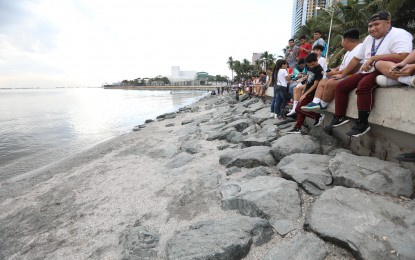 MANILA--The National Academy of Science and Technology (NAST) has recommended further study on the Manila Bay reclamation plans or projects.
"We are mandated to advise the President on matters related to science and technology. We would create recommendations which we would gather from different agencies," NAST President Rhodora Azanza told the Philippine News Agency (PNA) on Wednesday.
She said that with the various reclamation plans, many would be affected.
"Manila Bay is 1,600 hectares, and about 900 hectares is being eyed (for the reclamation). Manila Bay is for the people, for fisheries, aquaculture, and tourism also," she noted.
NAST gathered some experts on Wednesday to share their insights. Azanza said the Academy would collect their inputs so it could finalize its recommendation to the President.
Meanwhile, Azanza said NAST is not pushing for the idea to use Manila Bay as water source to augment the supply in Metro Manila.
"We are pushing for its cleanup, but we are against the idea of making it a water source," she clarified.
Azanza emphasized that if having Manila Bay as a water source is inevitable, the government should study it thoroughly first.
"What are the possibilities, the dangers, the risks? How long could we maintain it? These should be identified first," she said. PNA