News
DOST calls on Grade 12 students to apply for S&T scholarships
Monday, June 17, 2019 03:11 AM Views : 411
Leilanie Adriano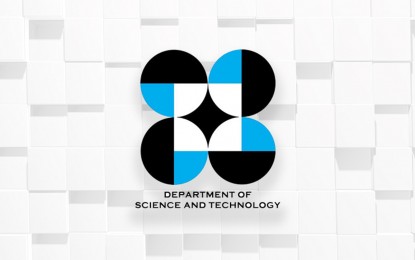 Department of Science and Technology logo.
LAOAG CITY—The Department of Science and Technology-Science Education Institute (DOST-SEI) is calling on interested Grade 12 students who wish to pursue careers in science and technology to apply for the 2020 Undergraduate Scholarship Program.
DOST Provincial Director Jonathan Viernes based in Batac City said the submission of applications is now on-going.
Deadline for application is on Sept. 6, 2019, and the date of nationwide examination is on Oct. 20, 2019.
"The application is open to all students in the Science, Technology, Engineering, and Mathematics (STEM) track program and those non-STEM students who belong to the top 5 percent of their graduating class," Viernes said in an interview on Friday.
In Ilocos Norte, Viernes said the incoming scholars for the school year 2019-2020 is 75 students.
DOST-SEI is mandated to produce an adequate supply of science, technology, and human resources in support of national government programs and to industries, the academe, and private sectors through the provision of scholarship grants such as undergraduate S&T scholarship, and merit scholarship, among others.
To be able to enjoy the scholarship, applicants should pass the 2020 S&T Undergraduate Scholarships Examination and pursue a four- or five-year Bachelor of Science (BS) degree program in any of the priority fields of study at a state university or college or any private higher education institution that is recognized by the Commission on Higher Education as Center of Excellence or Center of Development or with FAAP (Federation of Accrediting Agencies of the Philippines) Level III accreditation for the BS program that they intend to enroll in.
Student-applicants are advised to submit documentary requirements and accomplished application form to DOST-SEI Science and Technology Scholarship Division (STSD) office at the DOST Compound, General Santos Avenue, Bicutan, Taguig City or any DOST Regional Office or Provincial Science and Technology Center.
All applicants must be natural-born Filipinos with good moral character and in good health.
For more inquiries, visit www.sei.dost.gov.ph.(PNA)