News
Be a DOST scholar, Quirino youth urged
Thursday, August 01, 2019 02:01 AM Views : 292
Thelma C. Bicarme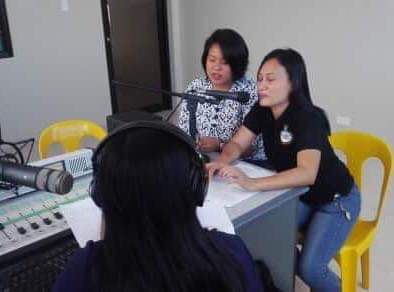 Lhea V. Seculles, DOST scholarship coordinator, urges Grade 6 elementary pupils to apply for PSHS-NCE. (Photo by DOST-PSTC Quirino)
CABARROGUIS, Quirino, July 31 (PIA)—The Department of Science and Technology- Provincial Science and Technology Center (DOST-PSTC) here has  urged incoming Grade 7 and first year college students to avail of the agency's  scholarship programs such as the Philippine Science High School-National Competitive Exam (PSHS-NCE) to Elementary Schools and DOST-SEI Undergraduate Scholarship.
Lhea V. Seculles, scholarship coordinator, said that Grade 6 elementary pupils, from a duly recognized school by the Department of Education who meet the criteria are eligible to apply for PSHS-NCE.
"An applicant must have a final grade of 85% or better in Science and Mathematics, and  belongs to the upper 10% of the batch; must be a Filipino citizen; not have taken the PSHS NCE previously; have at least a satisfactory rating in his/her Character Rating and in good health and fit to undergo a rigorous academic program," Seculles said.
She added that an applicant must submit fully accomplished application form in two copies, provide two identical 1x1 ID pictures, certified true copy of report card (SY 2018 - 2019) by the class adviser / principal and a certification that he or she belongs to the upper 10% of the batch and a non-refundable  testing fee of P100.00.
"We have already distributed application forms in some schools and for those who were not given may visit our office or any PSHS campuses or they may download from www.pshs.edu.ph," Seculles said.
On the other hand, Science Research Specialist II Daisy D. Simon discussed the on-going application of DOST-Science Education Institute (DOST-SEI)  Undergraduate Scholarship for Grade 12 students. 
"All applicants must be natural-born Filipinos with good moral character and in good health. Application is open to students in the STEM strand but non-STEM students may also apply, provided they belong to the top 5% of their graduating class," Simon said. 
Simon said applicants should pass the 2020 S&T Undergraduate Scholarships Examination to be able to pursue a 4 or 5-year Bachelor of Science (BS) degree program in any of the priority fields of study at a state university or college or any private higher education institution..
"The applicants may submit their documentary requirements and accomplished application form to DOST Regional Office or here at the PSTC Quirino," Simon added. (ALM/TCB/PIA 2-Quirino)