News
DOST launches its abaca fiber-made amphibious navigator
Friday, November 22, 2019 11:19 PM Views : 55
DOST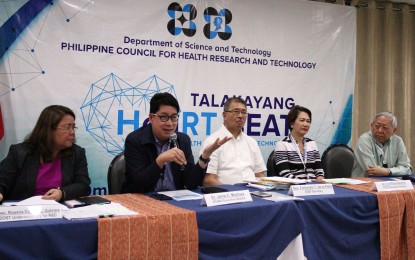 QUEZON CITY, Nov. 21-- The Central Luzon is among the identified disaster-prone provinces in the country. Since 2018, the Department of Science and Technology has been working on the creation of an amphibious vehicle to help address the lack of responding amphibious vehicles in the region.
The DOST-Philippines, through the DOST-Central Luzon, has conducted the soft launching of the S.W.A.N. (Severe Weather Amphibious Navigator), a prototype amphibious navigator during the 2019 Regional Invention Contest and Exhibit (RICE) at the Central Luzon State University in Muņoz, Nueva Ecija.
What separates SWAN from other amphibious vehicles? Its upper deck is made of abaca fiber composites woven into fabrics. Among the natural fibers like hemp and pineapple, abaca fiber is considered the strongest one out there. Molded with a glass fiber reinforced composite hull, the SWAN is lighter and stronger. SWAN is a conversion of an existing truck, its under chassis and engine is mounted to the hull to form the whole structure. The SWAN is designed to enhance disaster relief and response to flood operation with its on-road, off-road and amphibious capabilities. 
The project is funded by the DOST and monitored by the Philippine Council for Industry Energy, and Emerging Technology Research and Development  (DOST PCIEERD). It is a collaborative project among Central Luzon Industry and Energy Research and Development Consortium (CLIERDEC) member institutions and was one of the priority projects of DOST Region III Regional Director Julius Ceasar V. Sicat. (DOST)