Technology
Ever seen a bamboo veneer? Or do you even know what a veneer is? Do not fret. Me neither. That is, I had no idea till I googledŁ the word. So let me save you the trouble of opening a different tab by showing you pictures:



This is a Cherry veneer.



This, a White Oak veneer.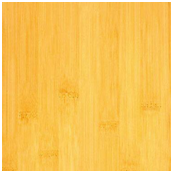 And lastly, a Bamboo veneer.

A veneer is simply a thin slice of wood that is typically glued to a base of inferior material. You often see these on surfaces of cabinets, doors, tables, etc.

Despite the Philippines being in the orient where bamboos are a perennial growth, you would not expect to hear that there is dearth in equipment for making bamboo veneer. In fact, several companies that manufacture handicrafts or items that use bamboo veneer purchase them from other countries such as Vietnam and China.

Addressing this is the Department of Science & Technology (DOST) through its Forest Products Research and Development Institute (FPRDI). Its goal was to develop a bamboo-veneer-making equipment to help the growing industry. Through a careful process, an improved technology was developed for making bamboo veneers. The final prototype was cost effective in the sense that it cooked bamboo culms at a lesser time than was previously required for the experimental equipment; used its waste items (such as bamboo skin, veneer core and breakages) for fuelling the same steam cooking vessel; and produced veneers of wider widths for better appearance. In terms of financial viability the return on investment (ROI) and internal rate of return (IRR) were projected up to 118 and 161 percent, respectively. DOST-FPRDI also provided specific guidelines in the operation and maintenance of the equipment, and allowed one corporation to house the said equipment for a year through a Memorandum of Agreement. Consequently, through the initiative of the government, the commercialization of the Filipino-made bamboo veneer lathe is already underway.

On the whole, it is a definite kudos to DOST for a job wonderfully done. The country needs such initiatives to help the local industries achieve a step forward to success.

Source: Bisana, B.B. (nd). Bamboo veneer lathe technology innovation for commercialization.
Wikipedia.com, Dictionary.com