Technology
Fossilized leaves as valentine gift
Tuesday, February 21, 2012 01:36 AM Views : 14582
Allan Ace Aclan
Filipinos are quite adventurous in their choices of gifts, so why don't we try an innovative and not so expensive gift of fossilized leaves?
A leaf is comprised of a breathtaking complex of very, very fine veins. Their intricate patterns can rival those of expensive laces. Leaf skeletons are commonly found as fossils, although fully complete specimens are rather rare. Some fossil leaves have unique shapes and structures that are quite different from those existing today.
Fossilized or skeletonized leaves are also one of the favorite new raw materials for handmade papers which have already created a niche in the market.
Thanks to the method modified by Forest Products Research and Development Institute (FPRDI), an agency of the Department of Science and Technology (DOST), fossilizing leaves is made simpler, faster, and easier.
The technology entails soaking fresh leaves in caustic soda solution. In just a few hours, caustic soda will eat away the soft tissues of the leaves, leaving the leaf skeletonized and intact. The traditional method of fossilization usually takes at least three weeks to turn fresh leaves into fossilized ones:
FPRDI, in the last eight years, has conducted training programs for almost 1,500 people on the modern technique of making fossilized leaves. Most of the trainees are housewives and out- of-school youth from various parts of the country. Entrepreneurs wanting to explore opportunities in fossilized leaves may contact Ms. Aimee Beatrix R. Habon, Science Research Specialist at FPRDI-Techonology Innovation Division's Pulp and Paper Products Section or email [email protected], or call (49)536-2360.
Accented Fossilized leaves made through the method of FPRDI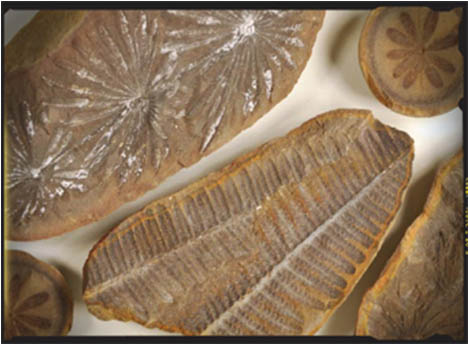 Ordinary Fossil leaves found which is used for coal deposits.