embed this article
UP Diliman builds device to check fish freshness
Monday, February 08, 2016 12:00 AM Views : 94
http://www.mb.com.ph
For the picky market shoppers, there's a whole ritual that needs to be done before buying fish from the market in order to ensure freshness: firm meat, intact scales, clear eyes, pinkish red gills, and ocean-fresh scent. However, fish freshness evaluation may vary from one person to another. It is also a skill that's passed on from generation to generation.
But what if this skill wasn't passed on to you by your nanays and lolas? Not to worry because scientists from University of the Philippines Diliman (UPD) have developed a simple and portable device to determine fish freshness. The fish freshness sensor is no bigger than your pocket wifi. It has a chamber where you put a small piece of fish meat, press a button and after 90 seconds you get a quantitative freshness rating.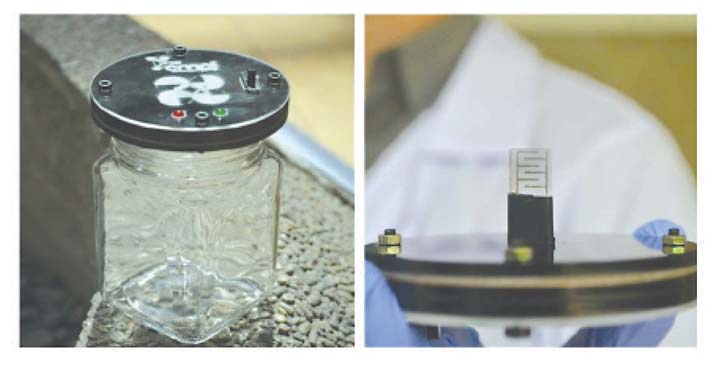 What's going on in the device is actually a piece of clever science. You see, once a fish dies, bacteria in its meat start to multiply (icing the fish partially slows down bacterial action). Many of these bacteria will slowly decompose the meat and release nitrogen compounds in the air in the process. The closed chamber concentrates these nitrogen vapors and a sensing device measures it – the longer the fish is dead, the more bacteria will be in its meat and therefore the more nitrogen compounds is being released. Less nitrogen in the chamber, the fresher your fish will be.
The device developed can be used by housewives/househusbands, fish vendors, fish suppliers and other involved in the fisheries sector. It is robust, portable and very cheap for it can be sold for only Php 150 per device if commercialized.
"We envision the device to be portable and easy to carry around especially for people in the field. Currently, we are testing and calibrating this to be used for difference kinds of fishes from different locations because different fish decays at a different rate," said Dr. Armando Somintac
Dr. Armando Somintac National Institute of Physics
, associate professor and project leader of the research project.
The research is part of the SAFE Harvests program which aims to develop sensors for contaminants or toxins to provide quality assurance for agricultural and fishery harvests before they reach the market. SAFE Harvests program is supported by the Philippine Council for Industry, Energy, and Emerging Technology Research and Development—a council under the Department of Science and Technology tasked to manage the R&D Agenda of the country.
Source: http://www.mb.com.ph/up-diliman-builds-device-to-check-fish-freshness/#wTZTQlqhpfFrFdWA.99