featured news
DOST welcomes new FAO Country Representative in PH, discusses future collaborations
Wednesday, May 26, 2021 11:26 PM Views : 2770
S&T Media Service
PRESS RELEASE
The Department of Science and Technology (DOST), led by Secretary Fortunato T. de la Peņa, welcomed Kati Tanninen, the new Country Representative of the Food and Agriculture Organization (FAO) of the United Nations in the Philippines on 17 May 2021.
On the said occasion, the DOST and FAO discussed strengthening and expanding its collaborations on forecast-based financing, aquaculture science and technology, food and nutrition, and communication campaigns. The Department was also joined by the University of the Philippines Visayas College of Fisheries and Ocean Sciences.
The cooperation would contribute to the Department's efforts in line with the achievement of Sustainable Development Goal 2 or Zero Hunger and in ensuring food security in the country. FAO Country Representative Tanninen expressed interest in the proposed areas of cooperation presented by the DOST. Lastly, FAO and the DOST expressed their commitment to hold technical-level discussions following this courtesy meeting to further discuss the proposals.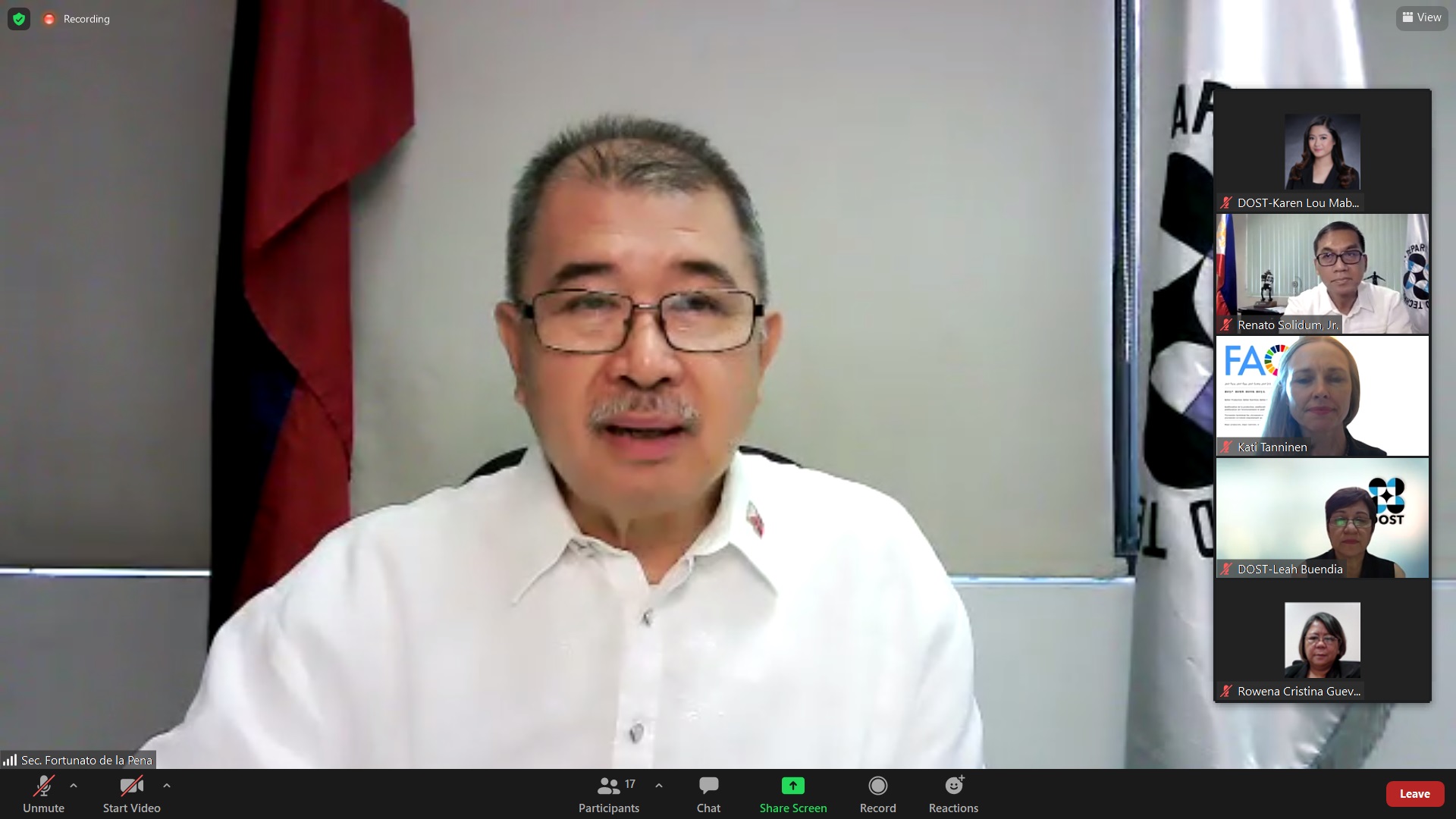 Secretary de la Peņa welcoming FAO and its new Country Representative, Kati Tanninen.
Screenshot of the participants during the courtesy meeting. (Credits: Image from FAO-Philippines)