latest news
DoST lauds provincial Science and Tech directors for program's success
Monday, December 05, 2022 05:43 AM Views : 143
The Manila Times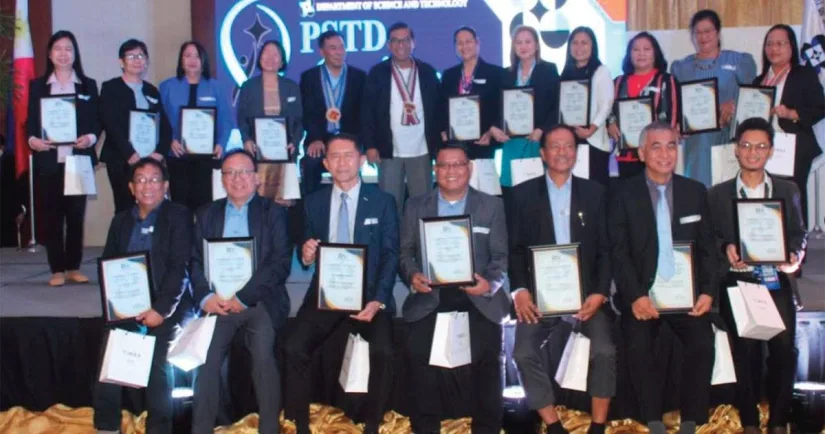 School closures is one of the factors for the cause of teenage pregnancy, findings from a Department of Science and Technology - National Research Council of the Philippines (DOST-NRCP) research show.
THE Department of Science and Technology (DoST) has lauded and recognized its provincial Science and Technology (S&T) directors during the PSTD Conference at Widus Hotel in Clark Freeport in Pampanga from November 25 to 26.
The Provincial Science and Technology Directors' (PSTD) Conference is a yearly gathering of all provincial S&T directors from the 16 regions since 2009 until the worldwide pandemic forced its discontinuance. It is being re-introduced this year by the Office of the Undersecretary for regional operations, Engr. Sancho Mabborang, to recognize its "significant contributions to DoST in its underlying goal of bringing science and technology closer and relevant to the people."
DoST Secretary Dr. Renato Solidum Jr. complimented the provincial directors for the 18th Congress' passage of Republic Act 119141, otherwise known as "converting the Provincial Science and Technology Center into the Provincial Science and Technology Office" and with fund appropriation.
Among the directors' objectives are "to give recognition to the PSTD's successful implementation of DoST's programs, projects and services that have produced innumerable benefits to local communities; to provide opportunity to PSTDs to share their new ideas, effective strategies and best practices" and likewise boost the morale of the PSTDs amid varied challenges in the socio-economic-political landscape.
Solidum announced one of DoST's new programs for 2023 is the creation of smart and sustainable communities while Mabborang mentioned to monitor the transformation of micro small and medium enterprises (MSMEs) of the adapted technologies of the industrial revolution.
Mabborang said inventors are being assisted by DoST to commercialize their products or inventions, and Solidum explained that they are likewise being helped in the research and development aspect.
Among the speakers and guests in the event were DoST Region 3 Director Dr. Julius Caesar Sicat; Undersecretary Dr. Leah Buendia of Research and Development; Maridon Sahagun, undersecretary for Scientific and Technical Services; Atty. Marc Fabian Castrodes, president and CEO of Arete Foods Corp.
Source: The Manila Times website